Love creating content?
Get paid for it.
Earn for shooting authentic images and videos for brands looking for real people.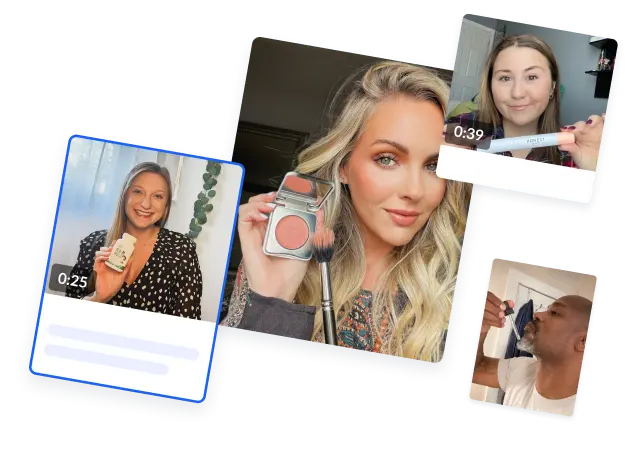 We bring brands, you bring content.
Selfie with product
Take selfies of you and the product in the spotlight…and don't forget to smile!
Product demos
Show how to use the product in real life and demonstrate exactly how it works.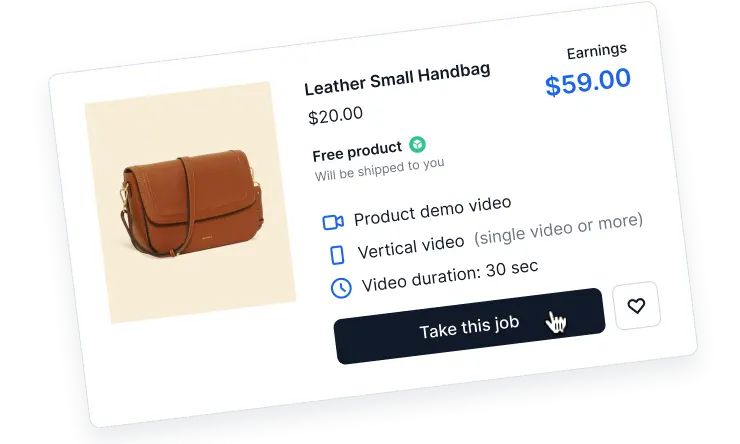 How it works
Step 1.
Select a job
Choose brands and products that really align with your personality and preferences!
Step 2.
Create content
Show off your creativity while creating content. And, if you're feeling ambitious (and want more cash), go ahead with extra photos or videos for higher potential earnings!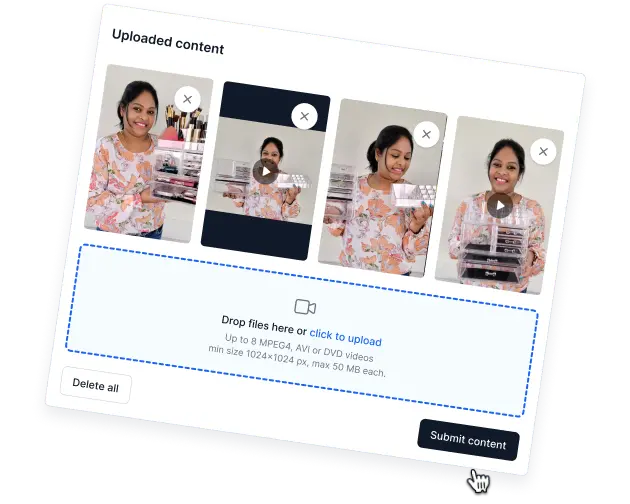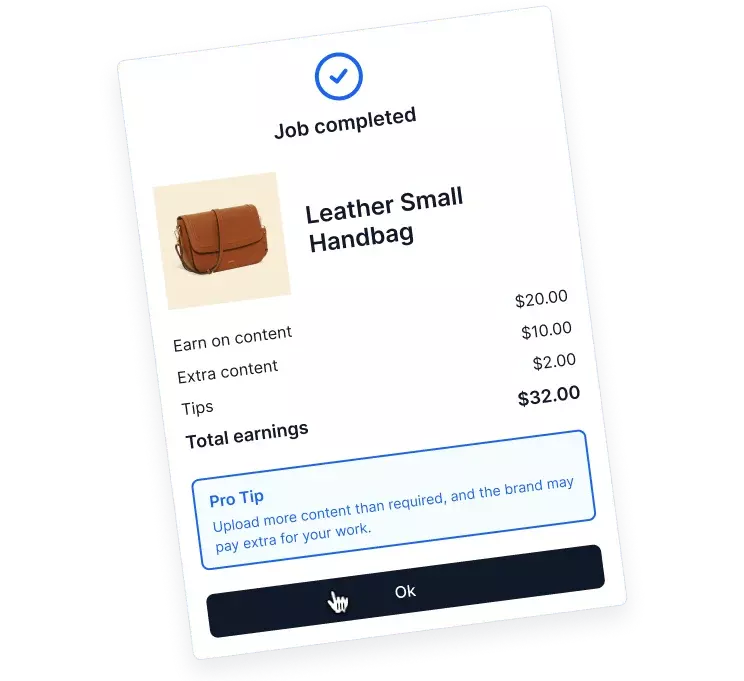 Step 3.
Get paid
Enjoy secure payments and free products in exchange for your content. The best part? No time wasted on revisions or back & forth communication with brands.
Join now
No followers, no worries.
You don't have to be an influencer or actor. All you need is a smartphone or a working camera and you're ready to start making money for your content.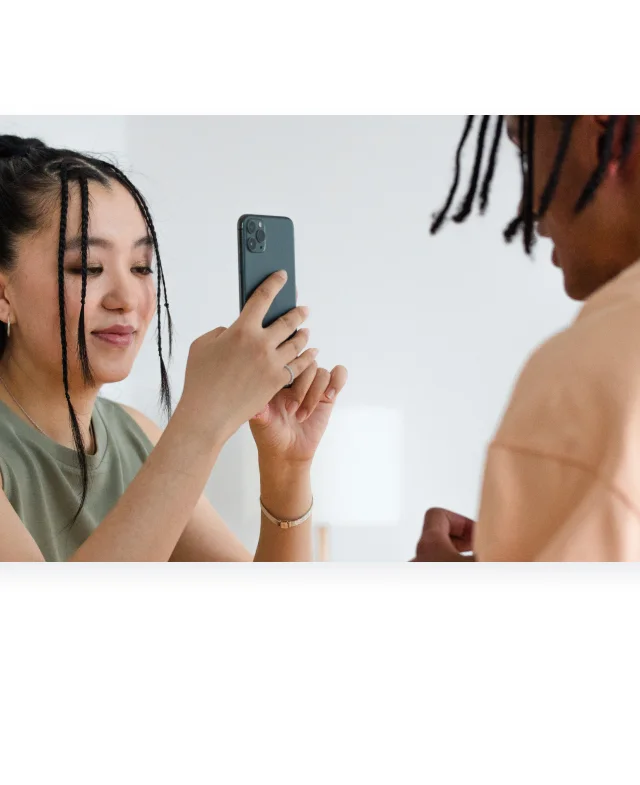 Creator perks?
Extra earnings
If you upload more content than required, the brand might buy it for extra money.
Free products
All the products brands will send out for you to work with remain yours after the job is done.
No price negotiations
You'll never be put on the spot to negotiate rates. Fixed prices only.
Earning on content
creation made
easy!
FAQ
Questions? Contact us and we'll be happy to help
Ask a question
What if I don't have much experience in content creation?
We're looking for real people to create content. If you've got a smartphone with a camera — you're good to go. All you have to do is be yourself and create real content.
Do I have to post the content on my social media accounts?
How much money can I make?
Do I need an online portfolio to get started?
Do I have to speak in my videos?