Select Your
Ideal Plan
JoinBrands streamlines brand collaborations with over 25,000 creators. Secure cost-effective and ready-to-showcase UGC assets, and team up with influencers for genuine promotions and whitelisted ads.
Ready for a demo?
If you are a brand owner, agency, or seller, we are happy to give you a full demo!
Book a demo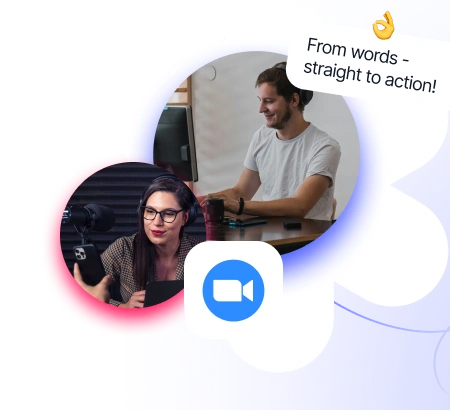 What makes JoinBrands unique?
We connect brands with real content creators to source the most authentic content, without any headache. It's all on us: from finding the right creators to ensuring all your content is tailored to your needs and delivered on time.
Why is UGC so important?
User-generated content helps influence engagement, increase conversions and build customer trust. UGC acts as authentic social proof that your product is worthy of buying.
How fast can I get my content?
Once the creator receives your product, it takes around 5 days for creators to upload content. Based on our experience, about 80% of tasks are completed within a week.
Do creators post content on their social media?
Yes! If you create a TikTok campaign, our influencers will post your videos to their TikTok accounts and keep the post active for a set time.
Can this work for my agency?
Absolutely! If you own a marketing agency, then JoinBrands is the perfect solution when it comes to getting content. Add all your brands and products and get content for all of them - from just one account!
Can I communicate with creators?
Yes, you can chat directly with your creators at any stage of the job.