According to the Digital Marketing Institute, 49% of today's consumers make purchase decisions based on influencer recommendations. 82% of consumers trust the recommendations from their family, friends, and influencers they follow.
Collaborating with micro-influencers and employing UGC creators (user-generated content) yields incredible marketing results. While micro-influencers have fewer followers in comparison to macro and mega-influencers, their audiences are more engaged and highly likely to take action.
Additionally, they exude credibility, relatability, and authenticity, all of which today's audiences value.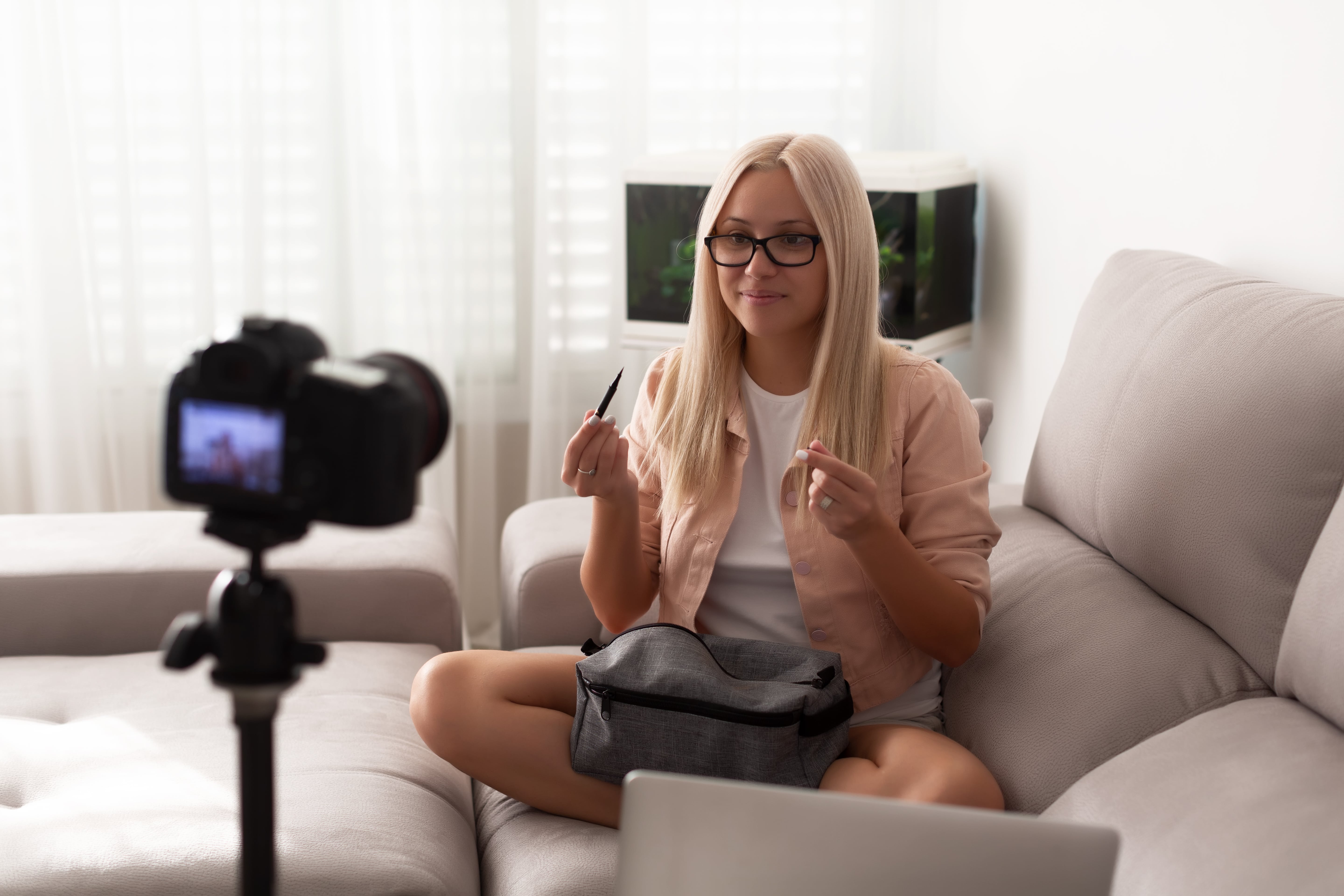 Micro-influencers help brands reduce their ad costs and provide incredible results. They're efficient at generating more impact since they deliver trustworthy content.
So, brands can reach impressive results when paired with the right influencers.
Let's explore 10 brands that scaled using content creators and micro-influencers:
.
Audible, an audiobook brand, partnered with the talented photographer Jesse Driftwood to promote their app. Jesse has a loyal following that looks up to him not only for his amazing photos but also for his unique approach to captions. Additionally, his ability to connect with his fans and followers is notable.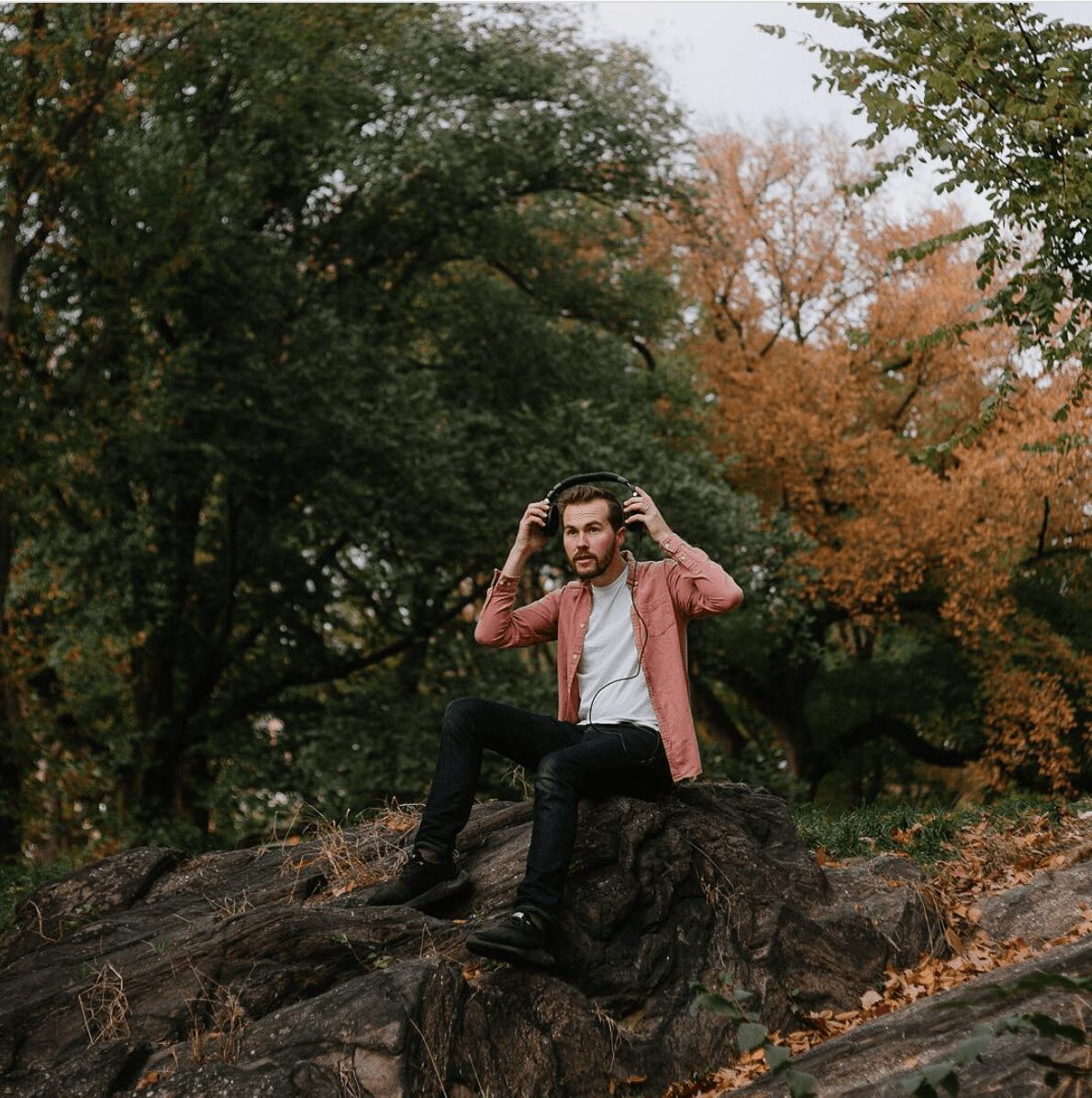 With just a simple anecdote about running, Driftwood managed to promote Amazon's Audible genuinely. His post sounded more like a recommendation from a friend, instead of a paid ad.
What also made this campaign work is that Audible gave Jesse full liberty to promote the application in a way that his audience could relate to.
Wanna partner with Amazon's Audible? Click here to connect as a content creator or a micro-influencer.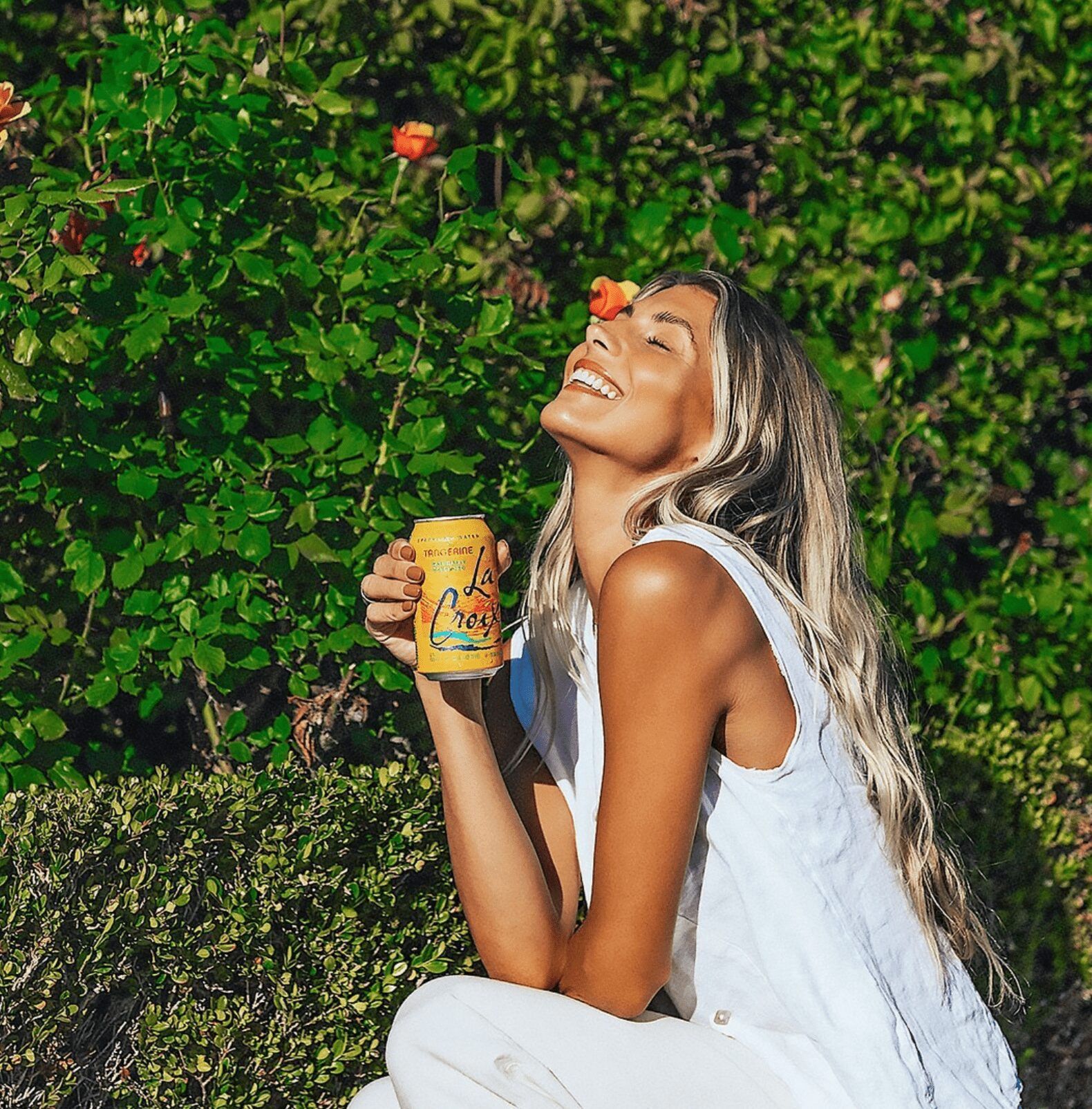 a
La Croix is a popular beverage brand that has enjoyed massive success with micro-influencers. It works with influencers with less than 1000 followers.
Contrary to other beverage companies that use traditional marketing strategies, La Croix prefers micro-influencers and programs such as Whole30 nutrition to showcase their products.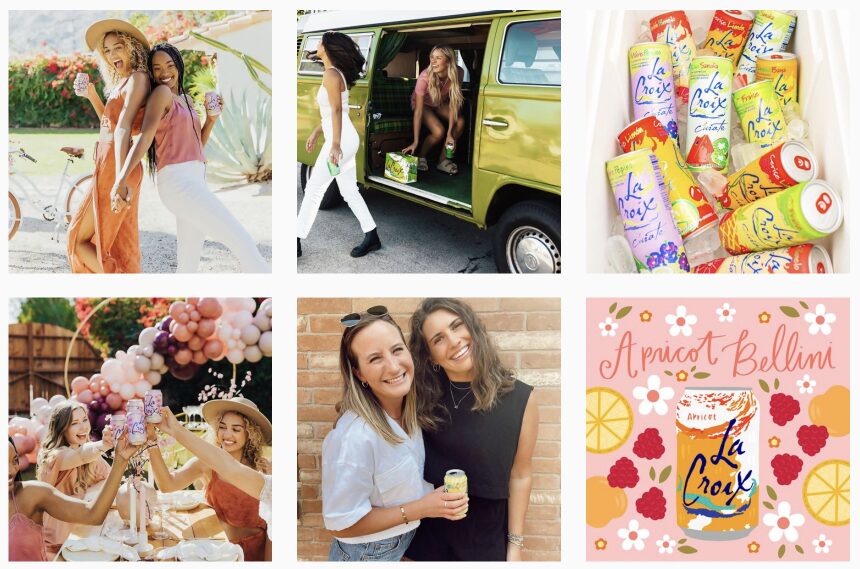 Using La Croix yourself? Get featured on their social media profiles using the branded hashtags #LiveLaCroix and #LaCroixlove. La Croix rewards micro-influencers with free bottle cases.
To partner with La Croix as a content creator or micro-influencer, use the hashtags #LiveLaCroix and #LaCroixlove to grab their attention!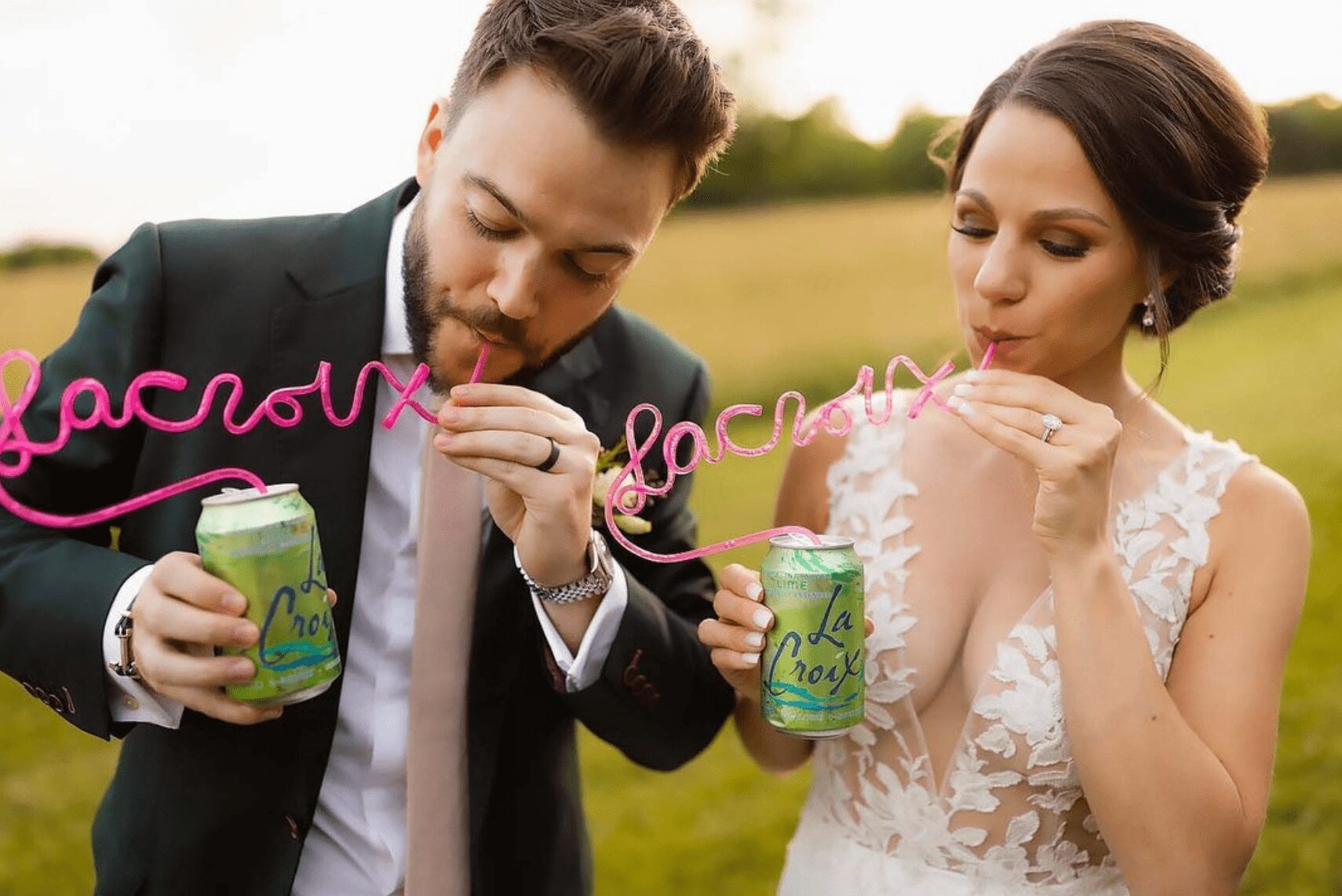 .
Launched a couple of years ago, Frank Body, an Australian-based beauty brand, sprang exclusively on Facebook and Instagram with only one product – a body scrub.

Over time, the company boasts more than 1 million social media followers. Moreover, it has sold more than 2 million products in 149 countries all over the world.
Although the numbers are impressive, it's the humble beginnings as a small startup that speak volumes about the company's prowess in terms of scaling using micro-influencer marketing rather than conventional ads.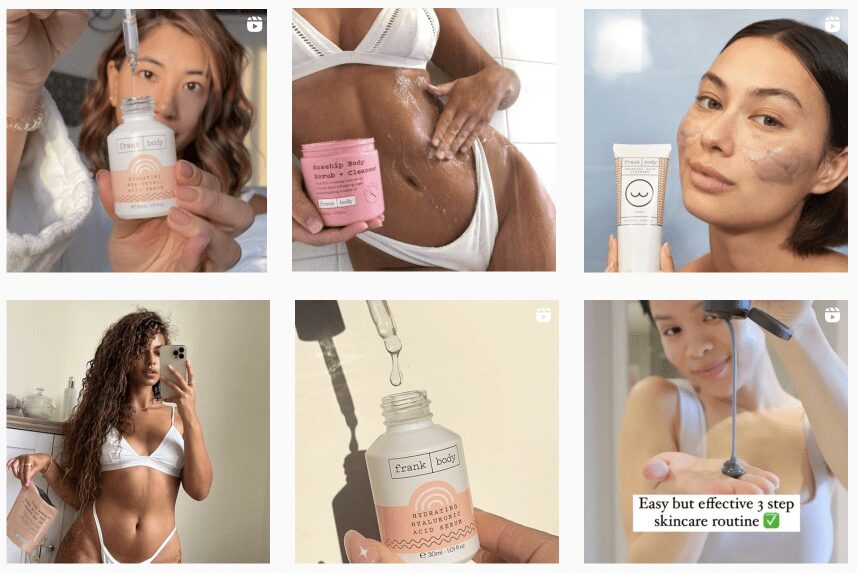 Savvy content creation and influencer marketing represented the only viable way to establish the company's brand.
Within only 12 months, the brand's Instagram account BOOMED from 0 to 350,000 followers. The company's idea was to take photos of folks covered in their scrub. They utilized the hashtag #frankeffect which was an incredible marketing concept with a minimal budget.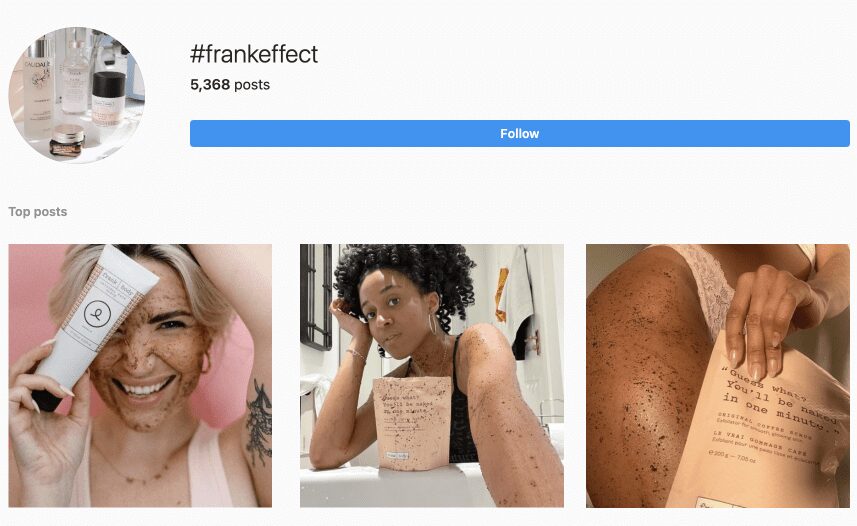 After that, the company reached out to micro-influencers to promote their product and hashtag. Within just a few months, their posts ballooned into user-created content.
Soon, their consumers were not only using the scrub but also creating posts using the hashtag.
The consumer-created content acted as the brand's social proof which resulted in a huge rise in sales.
Interested in partnering with Frank Body as a content creator or a micro-influencer? Then this place is for you!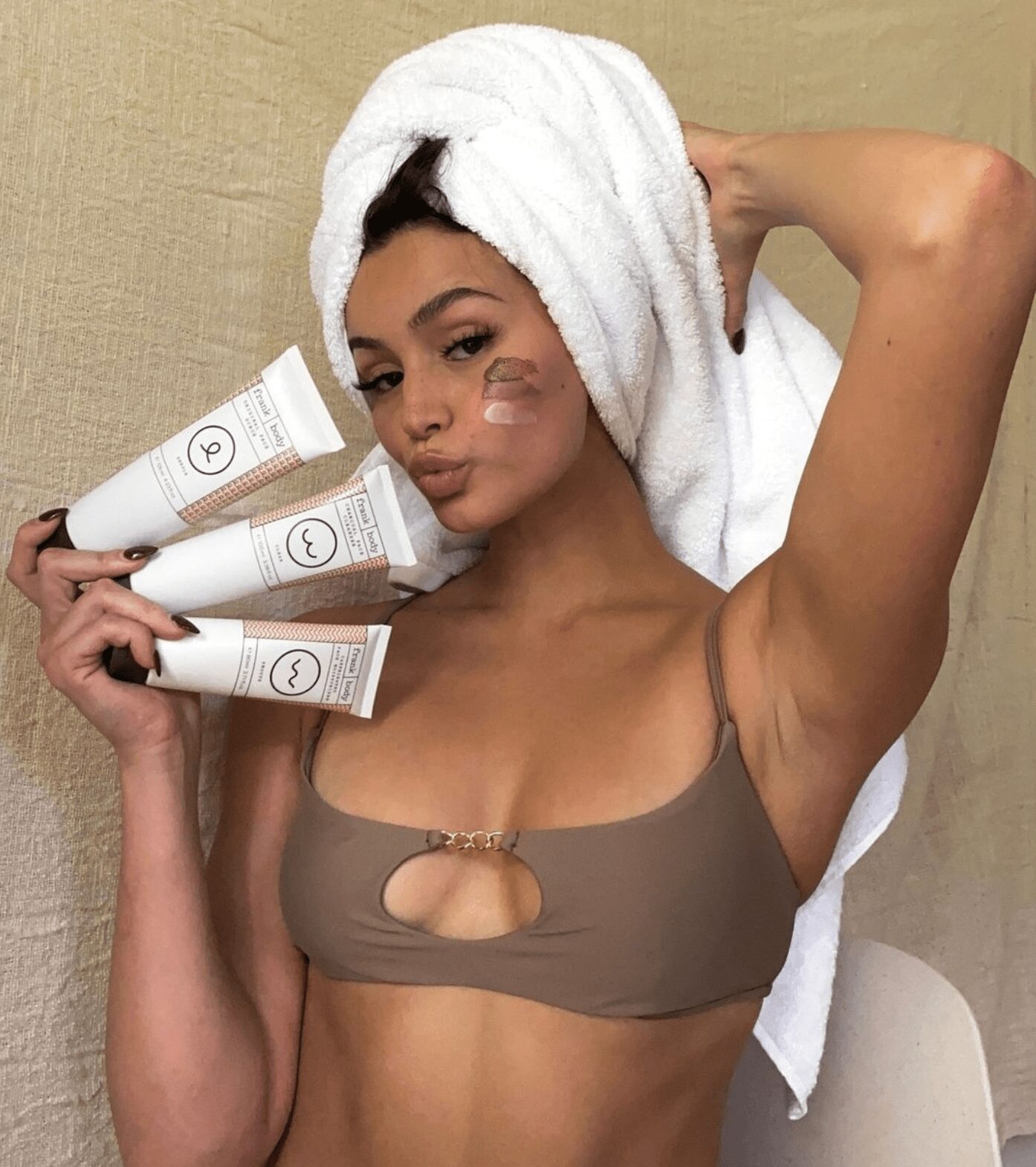 .
Daniel Wellington is among the most successful examples of tapping into influencer marketing. With a limited budget of $30k, they settled on micro-influencing to make inroads online.
Way back in 2010, the company used micro-influencers on Instagram to reach out to potential clients.
They offered a watch for a post on an influencer's Instagram account. Their smart move required influencers to include their code to offer followers up to 15% off.

Through this strategy, the company managed to track the initial results of a campaign and analyze its viability.
Today, Daniel Wellington is among the most recognized names in the time-piece industry.
Through micro-influencers, the company not only enjoyed a heap of exposure at a low cost but also generated a boatload of sales.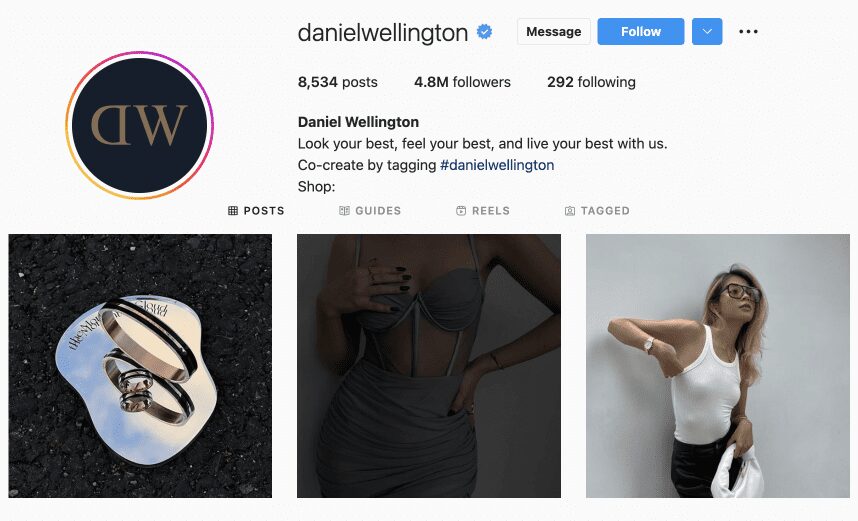 Eventually, Daniel Wellington partnered with bigger and bigger names. This brand is an incredible example of how influencer marketing is pivotal to a company's growth strategy.
Daniel Wellington's #DWPickoftheDay contest challenges influencers to come up with creative content for an opportunity to be reposted on the company's official account.
Click here to partner with Daniel Wellington as a content creator or micro-influencer.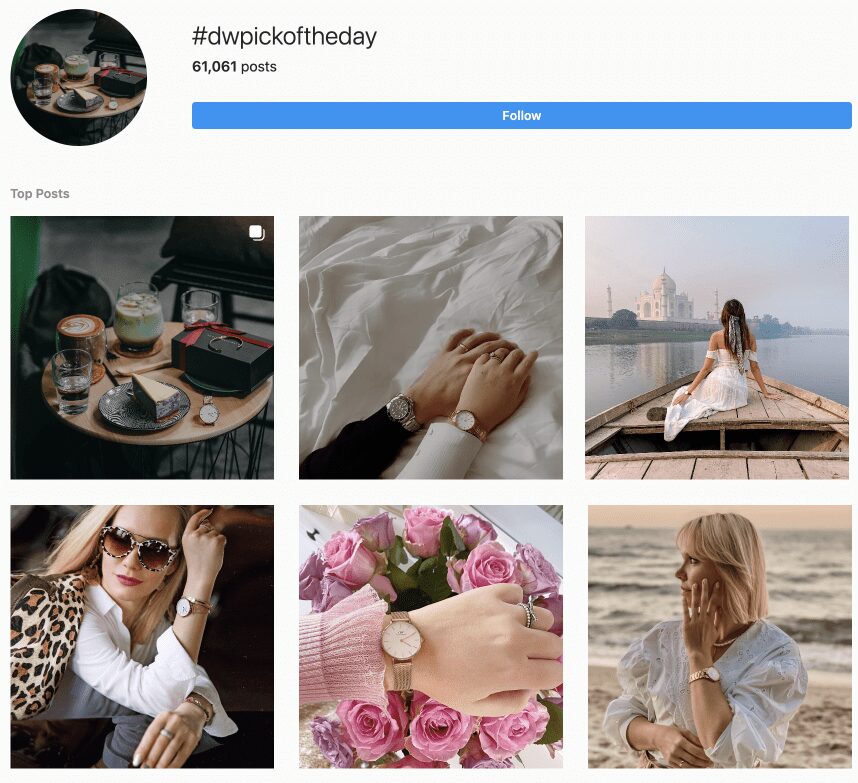 .
ASOS is among the world's biggest fashion e-commerce platforms. To become a global powerhouse, the company has had to be innovative through the years.
Influencer marketing strategy is one of the ways they managed to do just that.
In their quest to market to their target audience, they decided to focus on content. ASOS came up with sponsored accounts for individual influencers.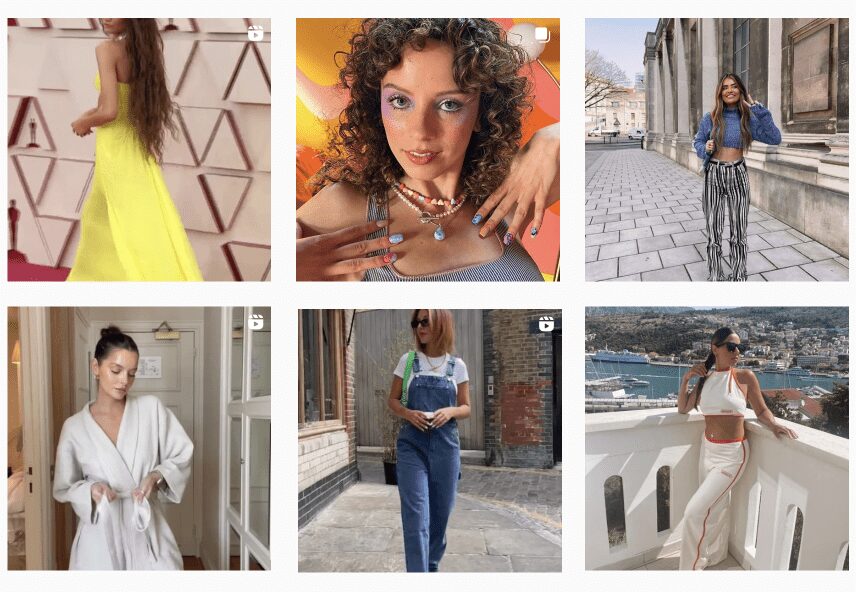 Popularly known as 'ASOS insiders' the company's Instagram posts have their clothing outfits featuring links that prompt followers to 'buy the look.'
ASOS partners with existing influencers because of their engaged and existing audience. They've collaborated with influencers to build an organic and natural audience based on their brand.
The company picks different beauty and fashion experts to promote their beauty products, accessories, and clothes.
Influencers post photos of themselves promoting ASOS's product on their account together with a product code featured in the image caption.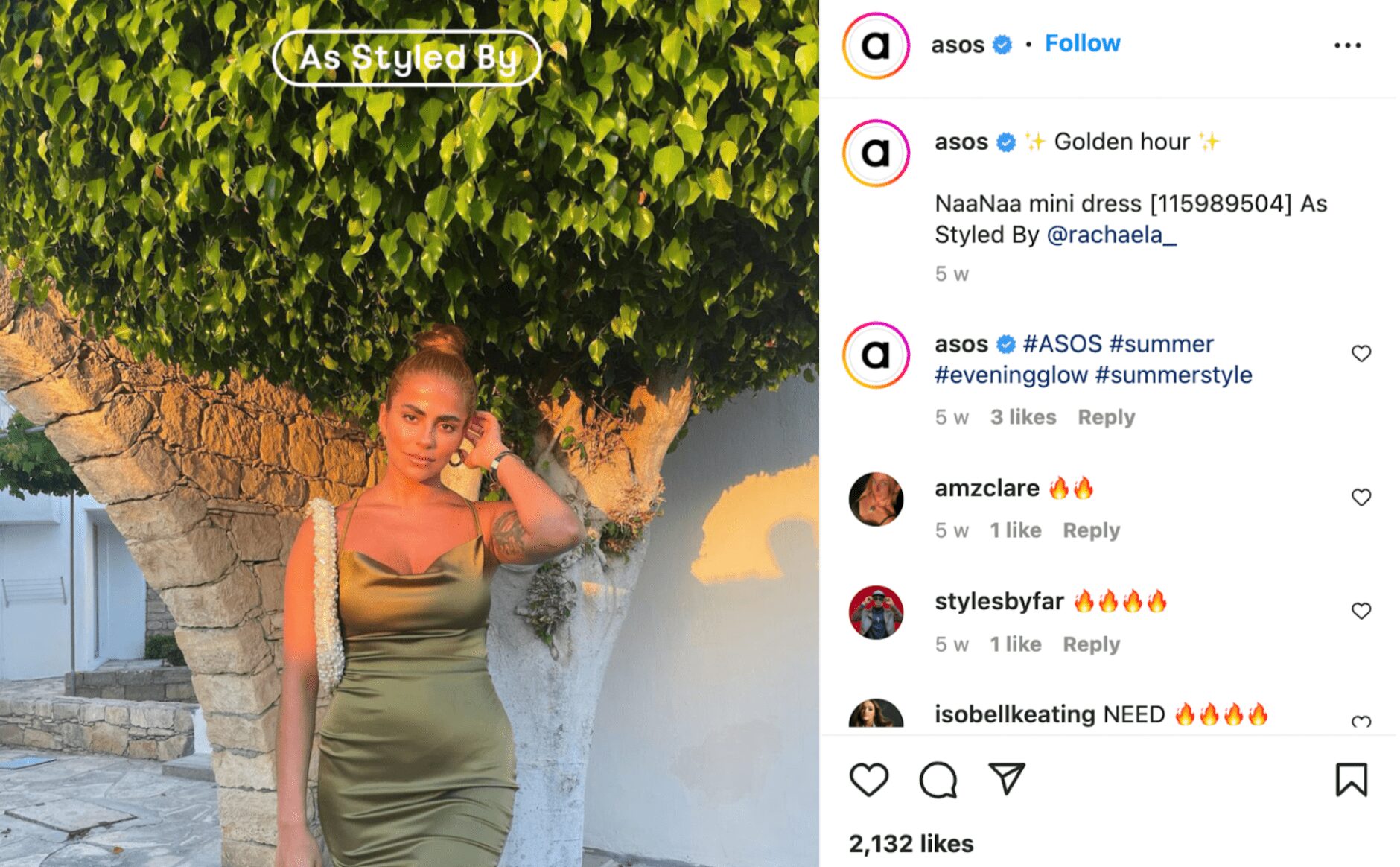 Through this strategy, the company has widened its reach and created long-term engagement without having to spend money on premium ad campaigns.
Wanna become an 'ASOS insider' too? Click here to partner with ASOS.
.
Coca-Cola is one of the global companies that has been using influencers for centuries. As early as 1912, the company had already tapped into this strategy to get to the masses.

FUN FACT: Did you know that the first ambassador was Hilda Clark who was a singer in Operetta?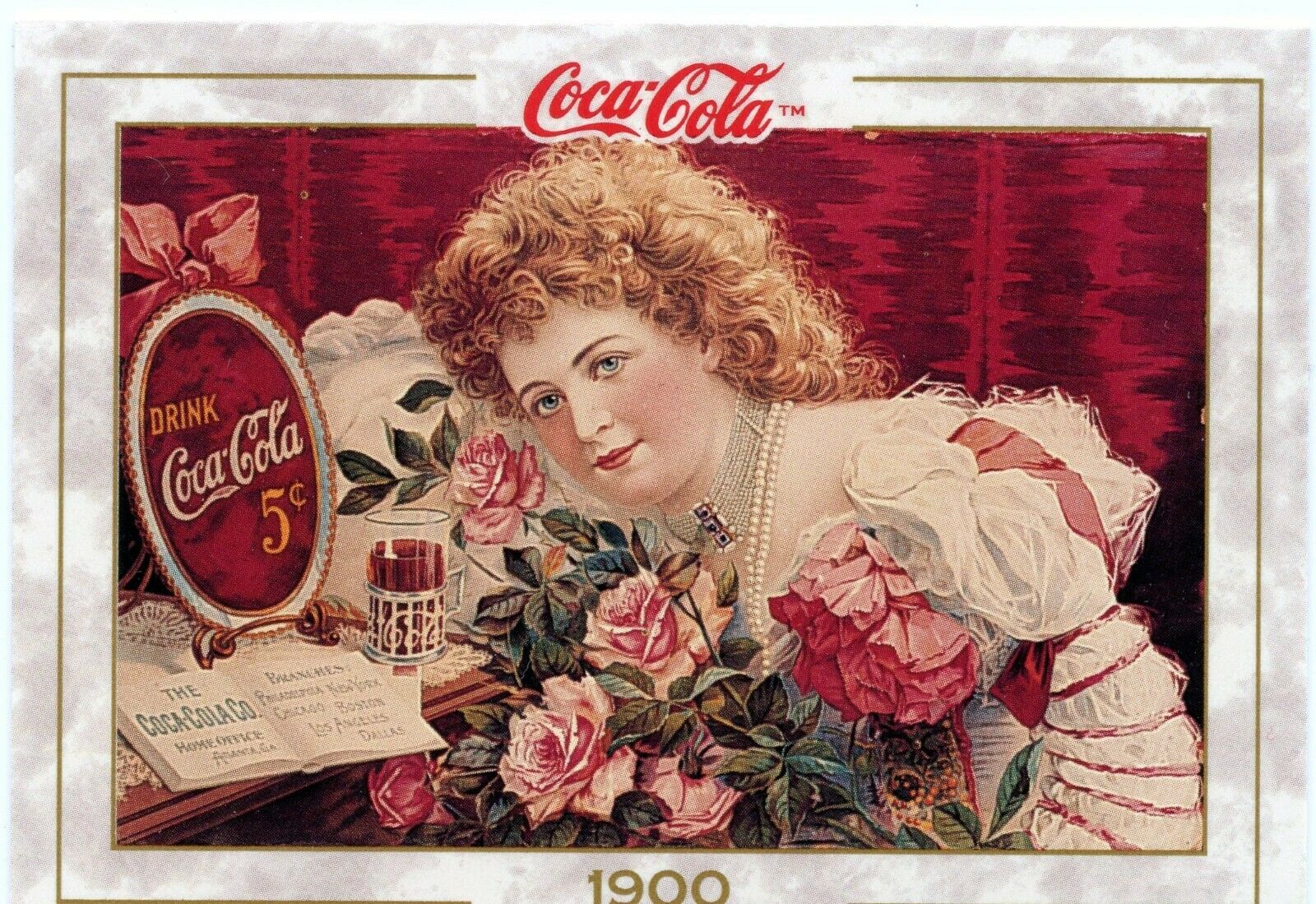 Today, in addition to micro-influencers, Coca-Cola is using popular celebrities, movie stars, athletes, and other creators to promote its products.
Their #Coke Ambassador campaign features micro-influencers that frequently post photos with a coke in hand.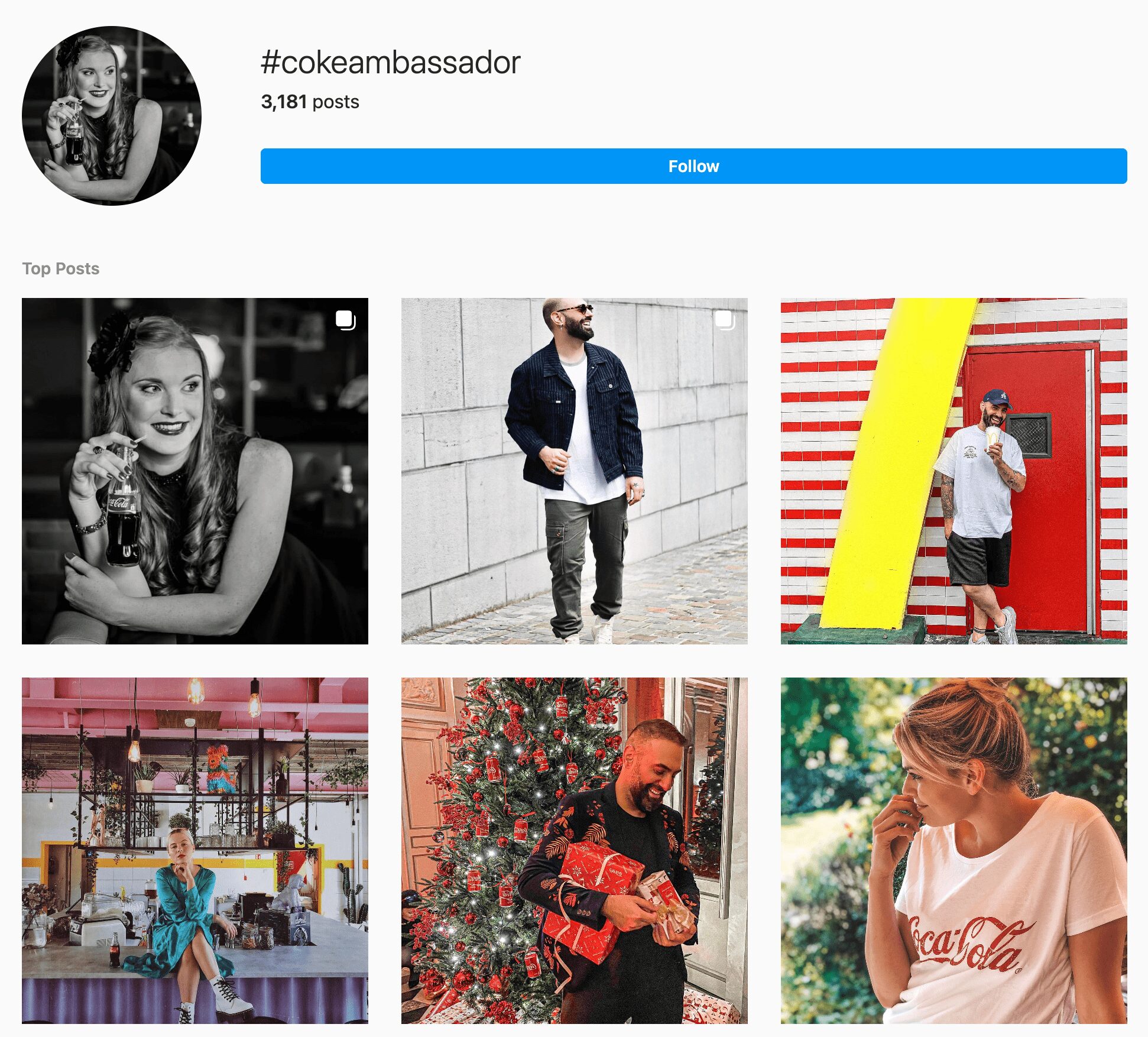 One of their most successful campaigns is the @cocacolabelgium campaign which the company partnered with Instagrammers from the lifestyle, travel, and fashion industries with <100k followers to target Belgian consumers.
Click here to partner with Coca-Cola as a content creator or micro-influencer.

.
Sperry is a renowned fashion brand popular for designing the premier boat shoe. One of their influencer campaigns raised awareness for cold, wet weather shoes while at the same time positioning the company in a more fashion-forward direction.
They collaborate with micro-influencers in the fashion niche with engaged followings.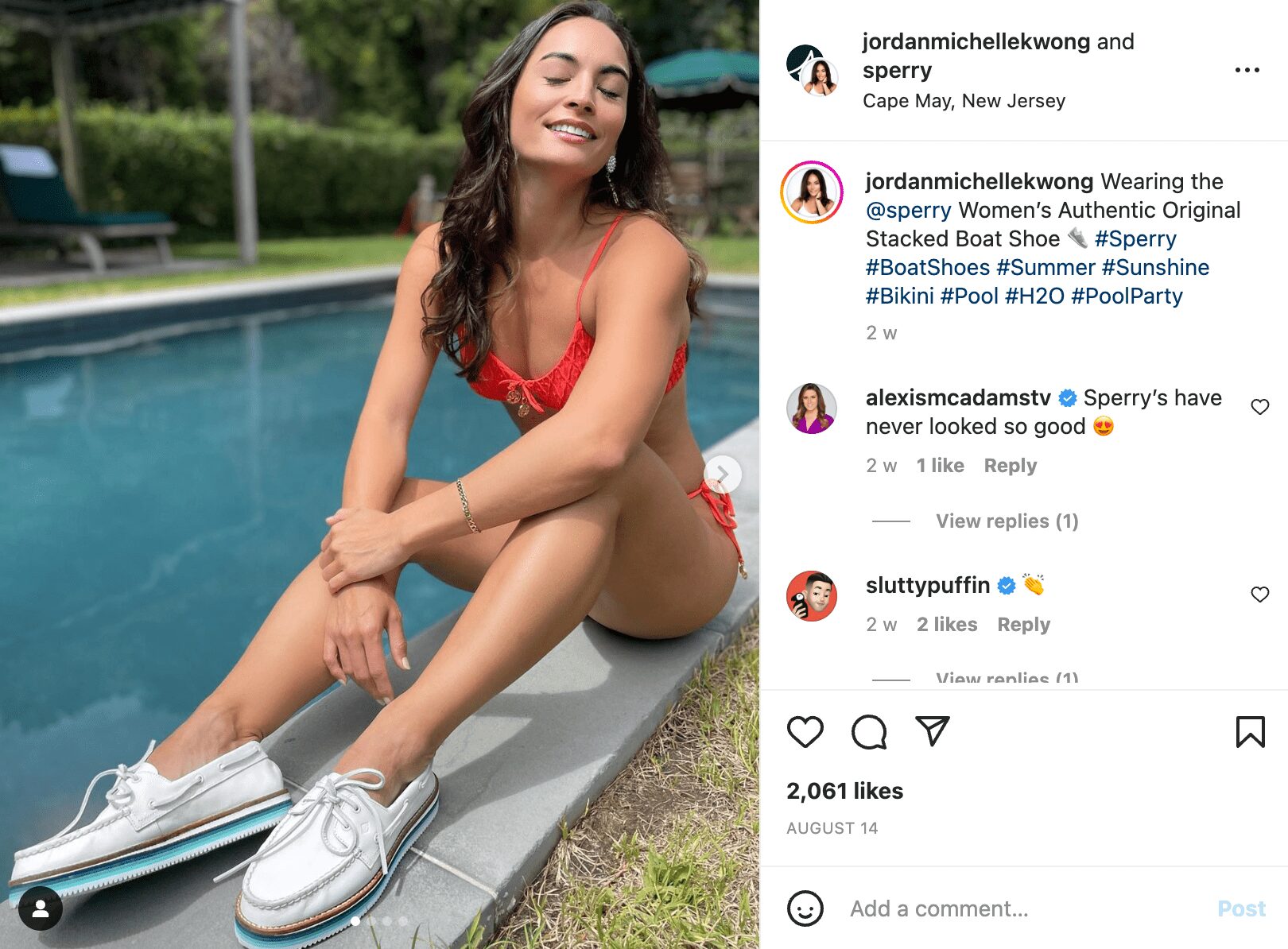 Sperry has been successful in its micro-influencer campaigns because they strictly partner with influencers with a genuine connection to its product and brand.
To partner with Sperry as a content creator or micro-influencer, you need to share top-quality photos on Instagram using the brand's hashtags #sperrystyle and #sperry.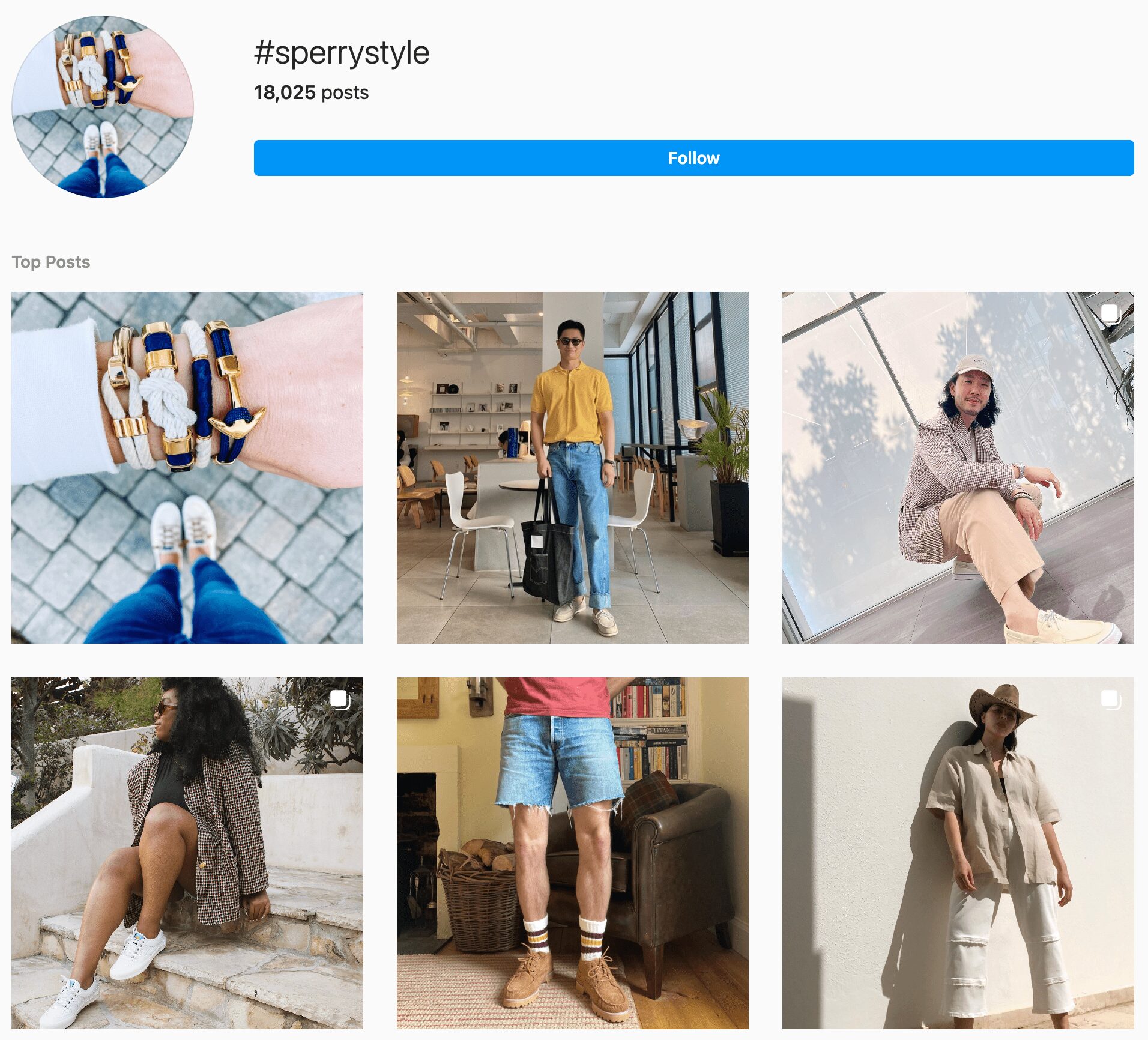 .
Glossier was founded by Emily Weiss. One mantra that Emily believes in is that everyone on social media, regardless of the number of followers, can be a walking, talking influencer for an idea or product.
This belief is what informs Glossier's marketing strategy since its inception in 2015.
The company has an army of over 500 ambassadors that regularly post about their beauty regime and the products they use.

Through Glossier's referral program, participants get 'paid' in non-monetary incentives such as product discounts.
Their campaigns are a huge success because the company was founded based on minimal, simple marketing and beauty products.
The fact that they feature all the customers and encourage them to share about the company, they're able to remain true to the company's values.
Click here to partner with Glossier as a content creator or micro-influencer.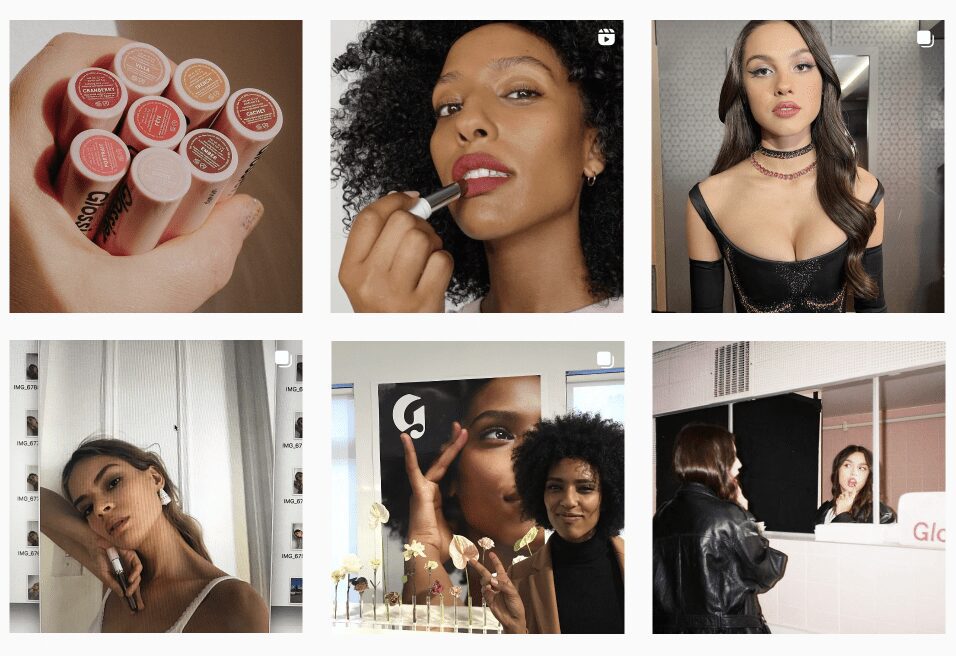 .
Kimpton, a boutique hotel chain employs Instagram takeovers to partner with micro-influencers. Their campaigns feature micro-influencers that create original content for the hotel's Instagram profile and post the content themselves.
Through the takeovers, the brand connects with new audiences and helps create more engagement, generate new followers, and ultimately new potential guests.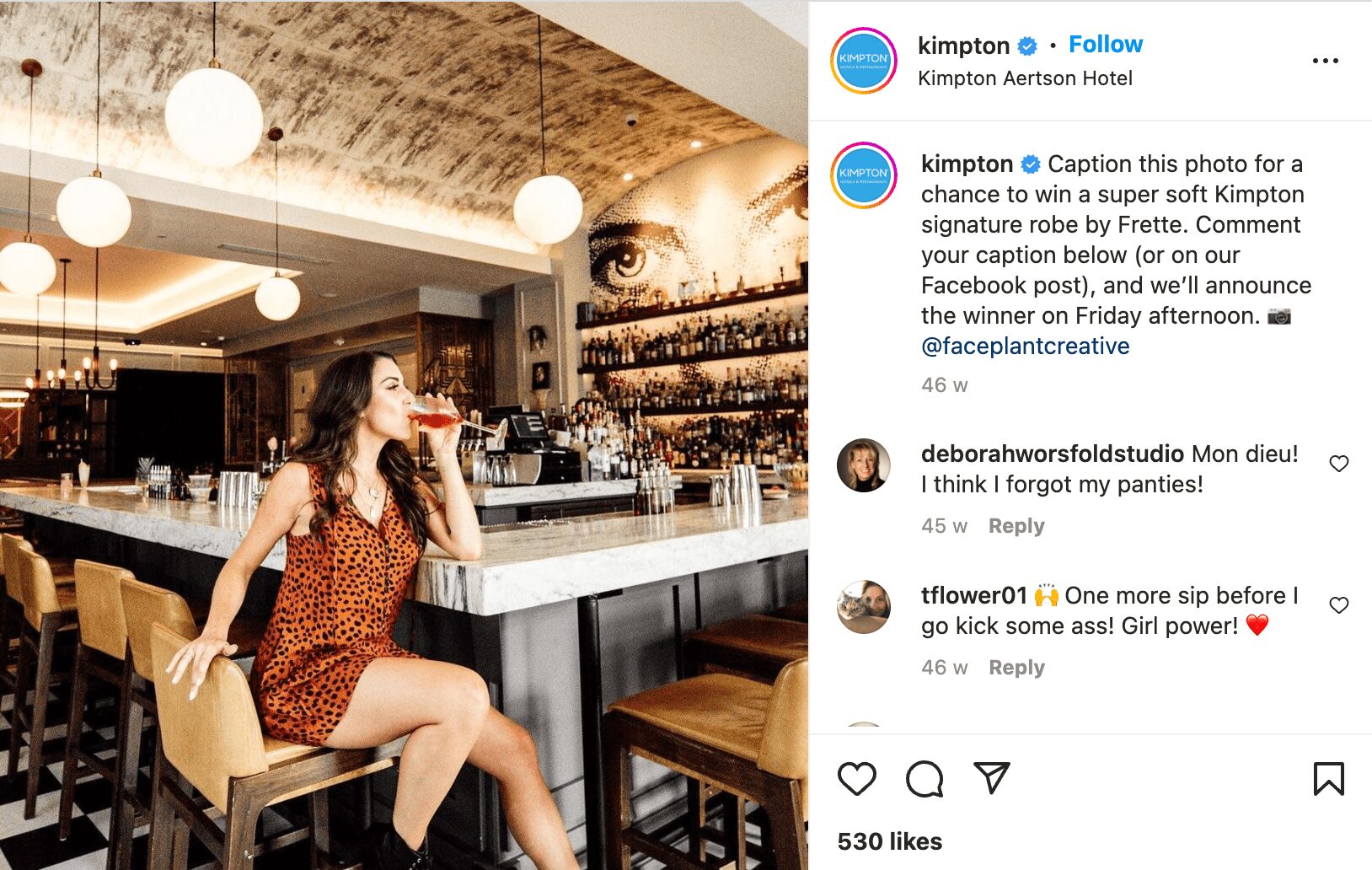 Even though the micro-influencers the hotel partners with have fewer followers than your normal celebrities, they have an engaged audience that's big enough to have a positive impact on the brand's growth.
To partner with Kimpton Hotels as a content creator or micro-influencer, send them a DM via their Instagram page.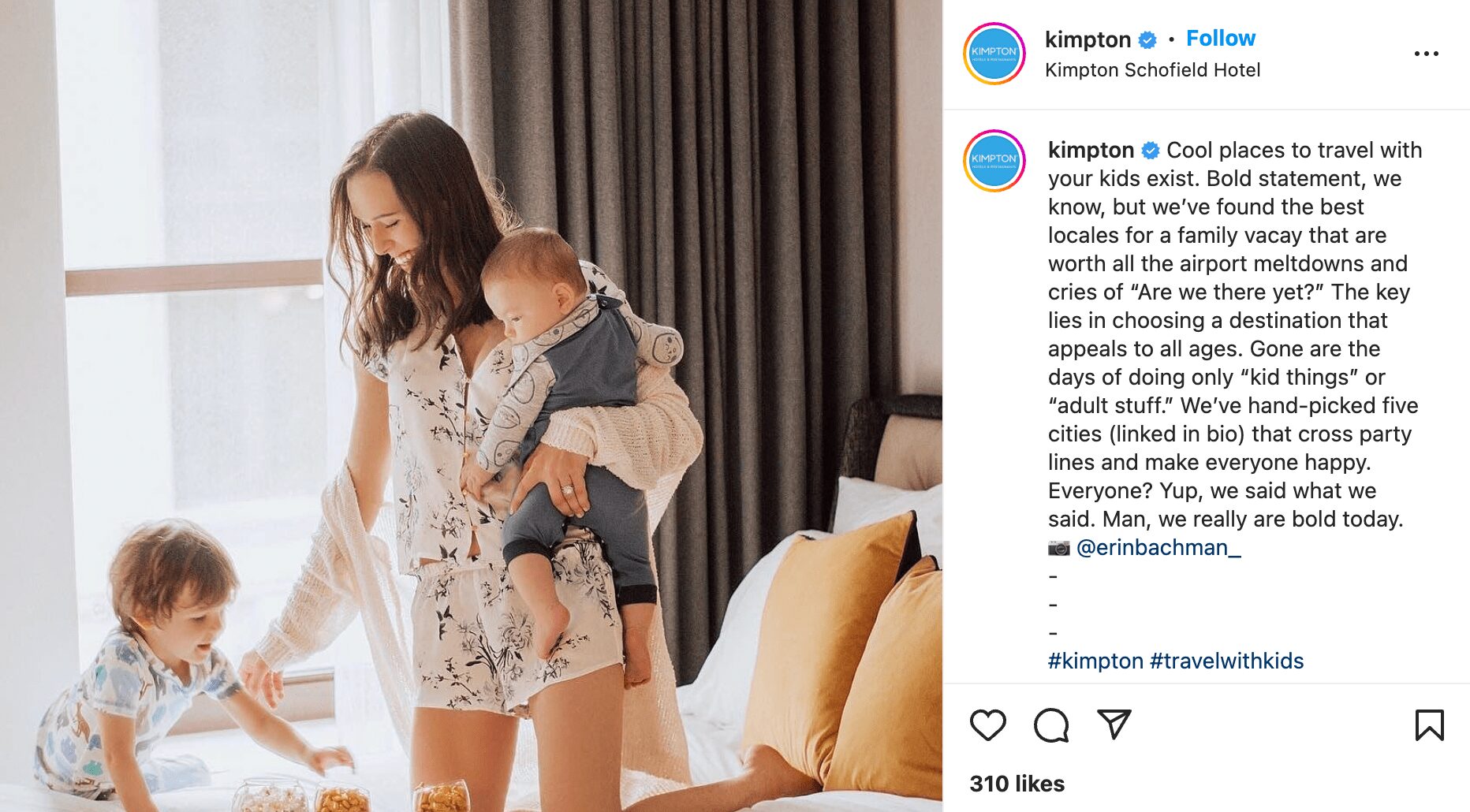 .
The Banana Republic partnered with micro-influencers on Instagram that modeled its clothing in an array of settings. Some of their posts featured the hashtag #itsbanana, which is common in their campaigns.
The campaigns also comprised campaign and seasonal-specific hashtags such as #brmovesyou, #brholiday, and #brmakeitmatter.
Click here to partner with the Banana Republic as a content creator or micro-influencer.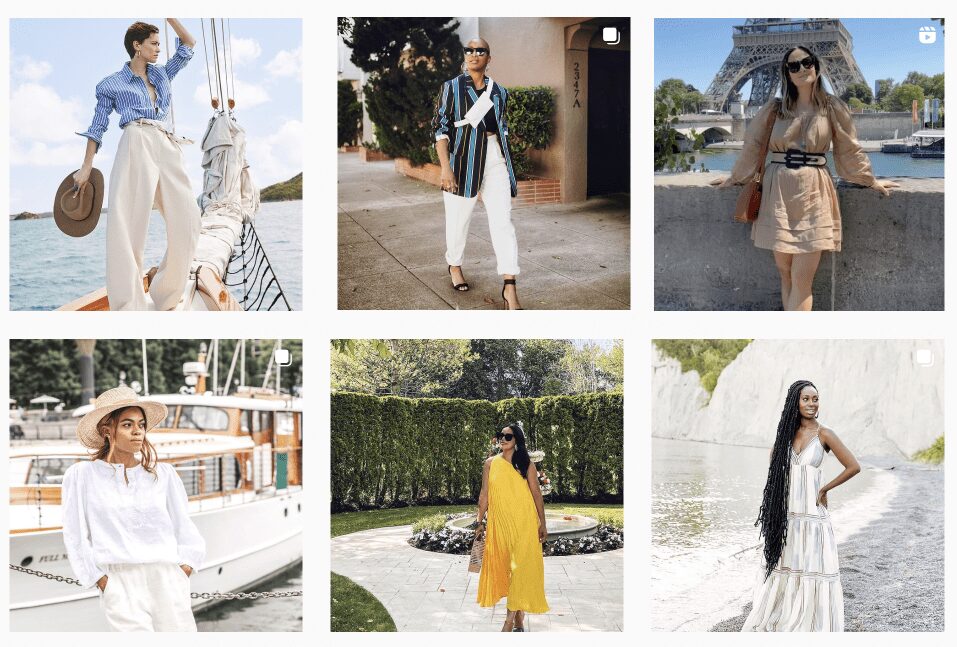 Other brands killing it with influencers
Almost every brand now uses content creators and micro-influencers. Let's explore some of them:
.
Adidas, over the years, has scaled thanks to its powerful influencer marketing campaigns. The company not only engages content creators and micro-influencers but also macro-influencers and celebrities for amazing results.
Popular hashtags such as #adidasbasketball, #adidasvintage, and #adidascasual have seen the company increase sales and solidify its presence online. Additionally, Adidas has a team of talented female influencers whom they partner with regularly to promote their products.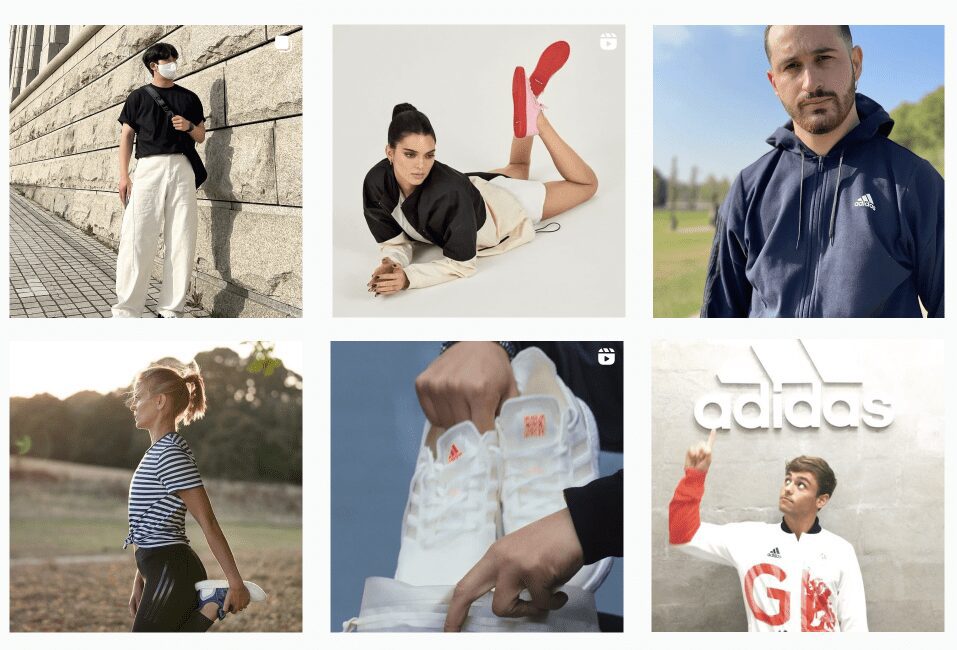 .
Target partners with micro-influencers on Instagram to showcase some of their clothing lines. #targetswim and #targetstyle are some of their popular hashtags to promote their swimsuit line.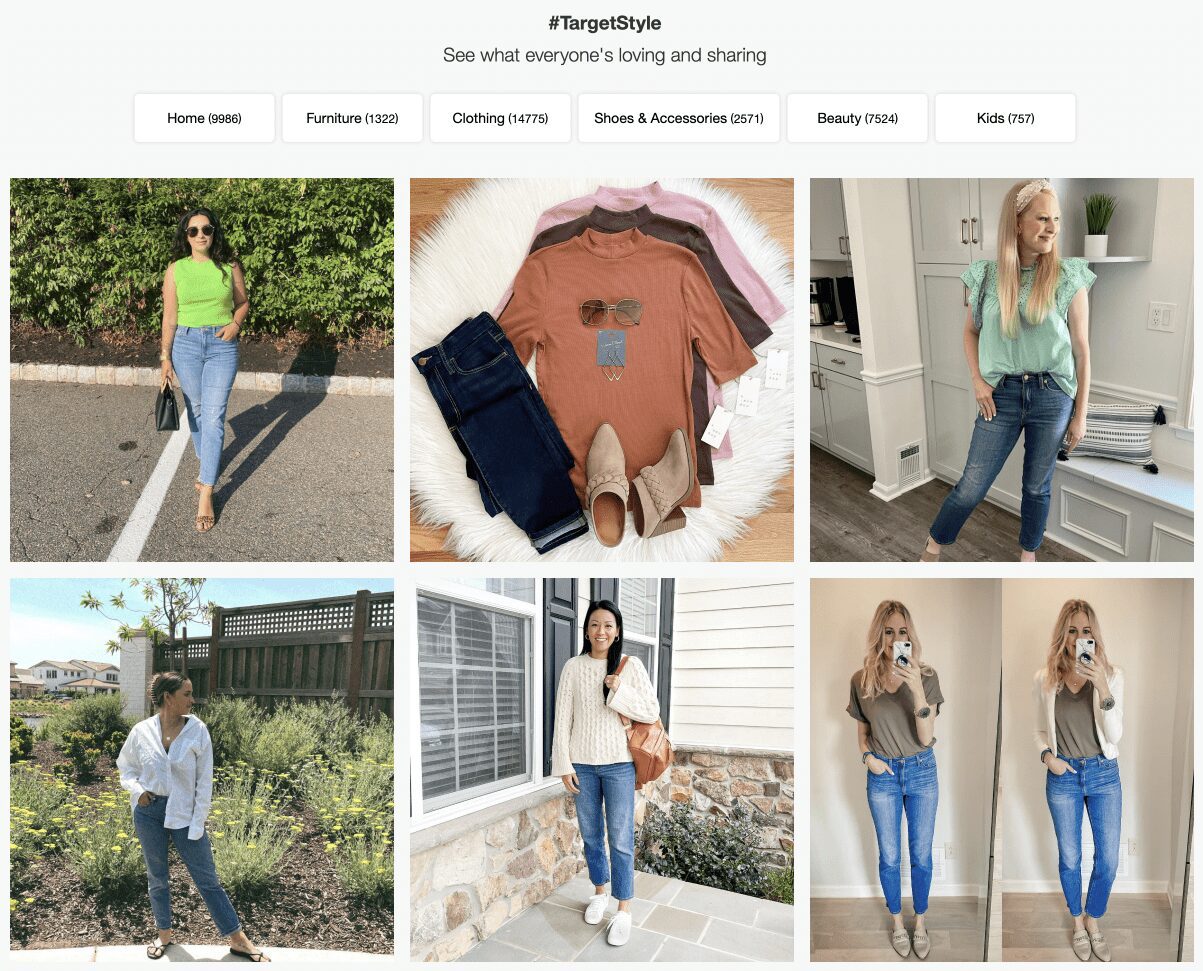 .
With slightly over $20k to work with, HiSmile is a self-funded business. In its quest to prudently use its limited resources settled on micro-influencing to solidify its presence on social media platforms.
Over time, they reached a massive audience of potential customers by only giving away a few teeth whitening kits. The company now has the credibility and capital to use bigger influencers such as Kylie Jenner and Conor Mcgregor.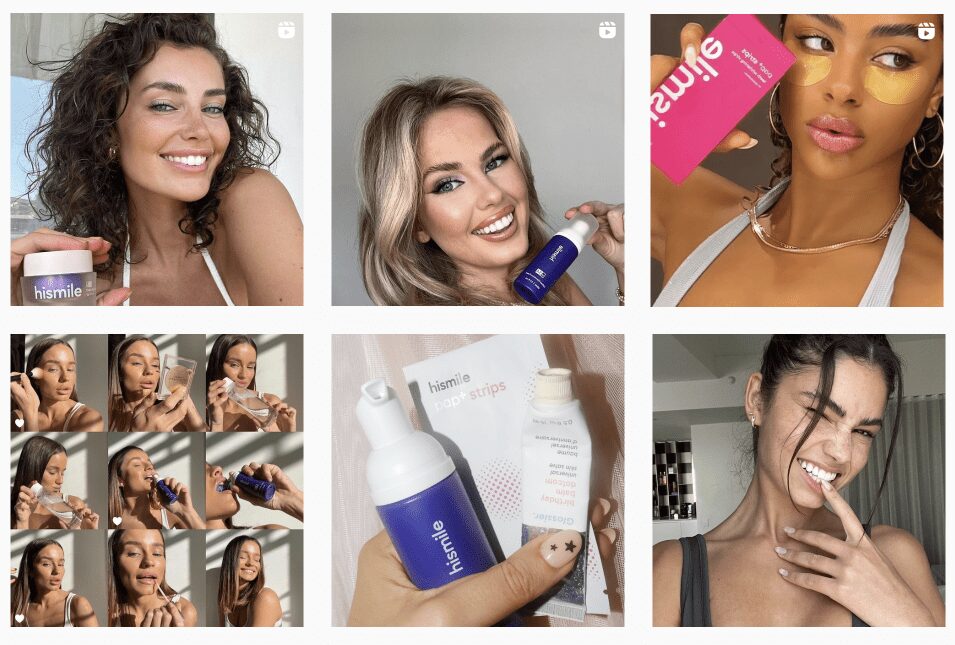 .
Eloquii is a fashion brand that sells plus-size clothing for ladies. They engage micro-influencers on Instagram to showcase videos with try-on. This has boosted their sales and engagement as sometimes; photos do not cut it.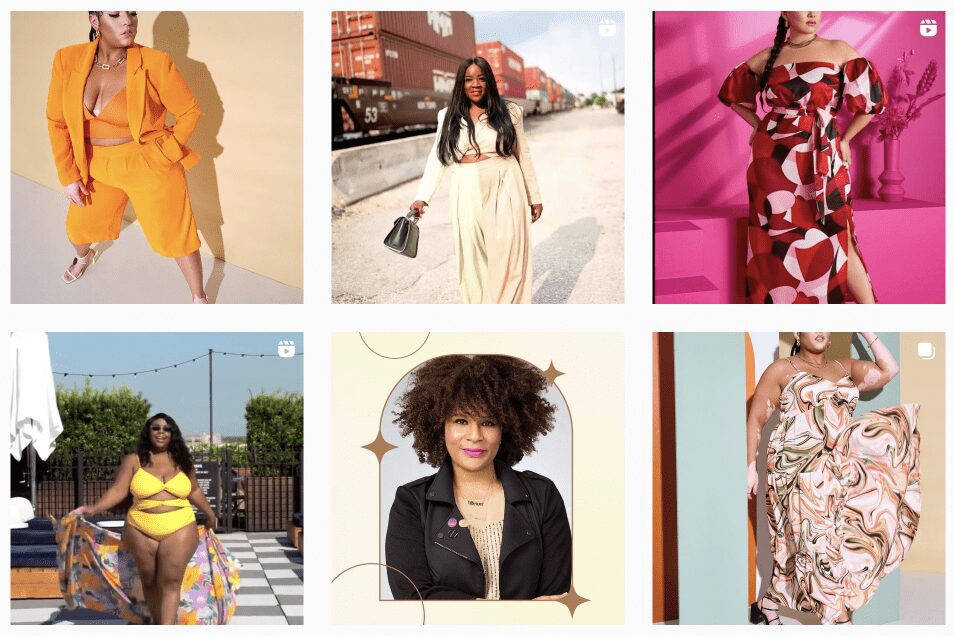 Strategies For Collaborating With Creators And Micro-Influencers
.
Collaborating with content creators and micro-influencers promises incredible results in terms of scaling your brand.
The only caveat is that you need to pick the right partners with an appropriate audience.
So how do you go about the strategies and tactics for successful collaboration?
Consider these hints to ensure your investment yields noticeable gains for your brand.
Settle for The Right Partners and Platforms
Once you do your research right in terms of partners and platforms, you'll open up your brand for success.
The key to collaborations is understanding that your audience has different online behaviors depending mainly on interests, gender, location, and age.
By researching your audience thoroughly, you can make the right decision when it comes to micro-influencer strategy. Here's a quick breakdown: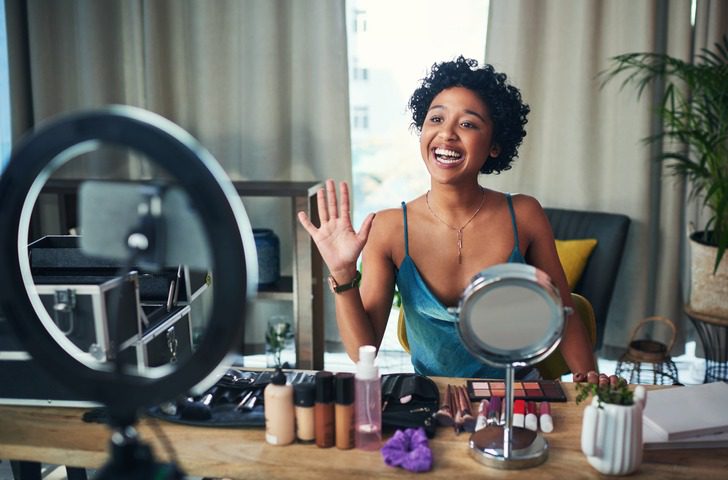 Collaborate with Experts
Another great way to use micro-influencers to grow your brand is by combining the different notions of micro-influencer marketing with expert endorsements. Doing this goes miles to build brand authority.
While most of today's consumers do not trust brands, they trust experts with experience in their field. This 2020 survey established that scientists are among the most trusted groups.
This goes to show that if a brand desires to establish itself as an authority in a certain field, it needs to collaborate with industry experts.
A perfect example of a brand that does this excellently is Somnifix. Through their Instagram profile, the brand reposts content from experts such as Dr. Mark Burhenne, who is a dentist to support claims that the company's products are effective for a good night's sleep.
Transparent Labs, regularly publish content on their blog, written by certified and experienced nutritional coaches.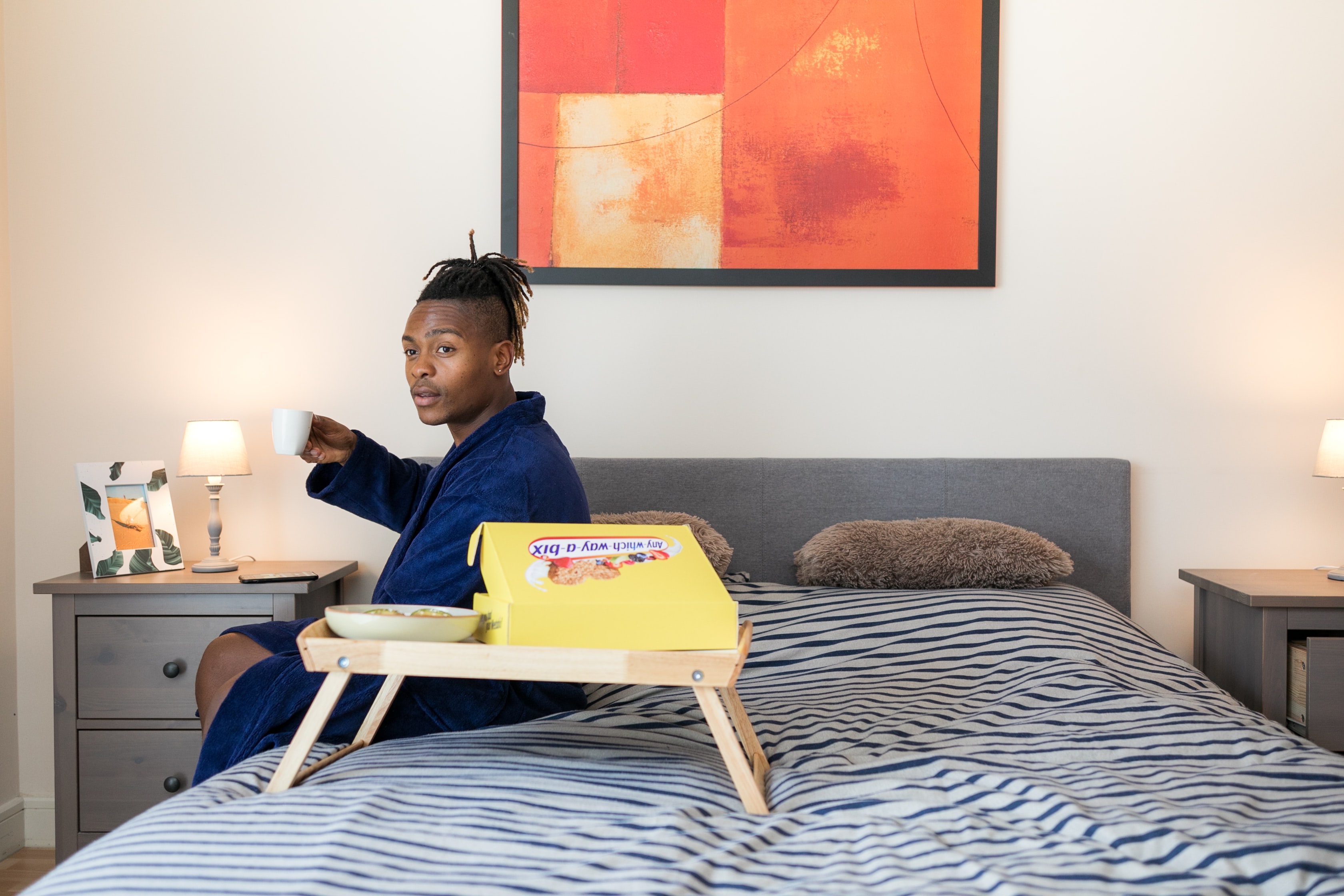 Consider UGC for Ecommerce Conversions
Is the scaling you desire has to do with conversions? If this is the case, then building relationships with existing clients could be the prudent thing to do.
When making purchasing decisions, people seek recommendations from family, friends, and anyone close. When these aren't available, they consider social proof in the form of customer stories, testimonials, and reviews.
User-generated content is a highly powerful and effective form of social proof.
GILI Sports, for instance, which is a lifestyle brand, understands that its target audience of watersports aficionados is into premium products.
To ensure prospective buyers understand the company's boards are the real deal, the brand has consistently showcased UGC both on its social media channels and website.
Looking for micro-influencers to promote your brand? JoinBrands is the place to get them!
🤩Thousands of content creators
🤑All at affordable prices

Connect with them now 👉 https://joinbrands.com

Share Customer Stories
As you look for efficient ways to partner with micro-influencers, do not forget to tell your customer stories. The successes of your customers are a powerful weapon to scale your brand.
These stories are proof that investing in your services or products provides genuine benefits. Getting this message across is easy by placing the spotlight on the appropriate people.
For instance, one of Impossible's marketing strategies is based entirely on sharing customer stories.
For instance, in one of their Facebook posts, they celebrate a customer for completing her first-ever ultramarathon.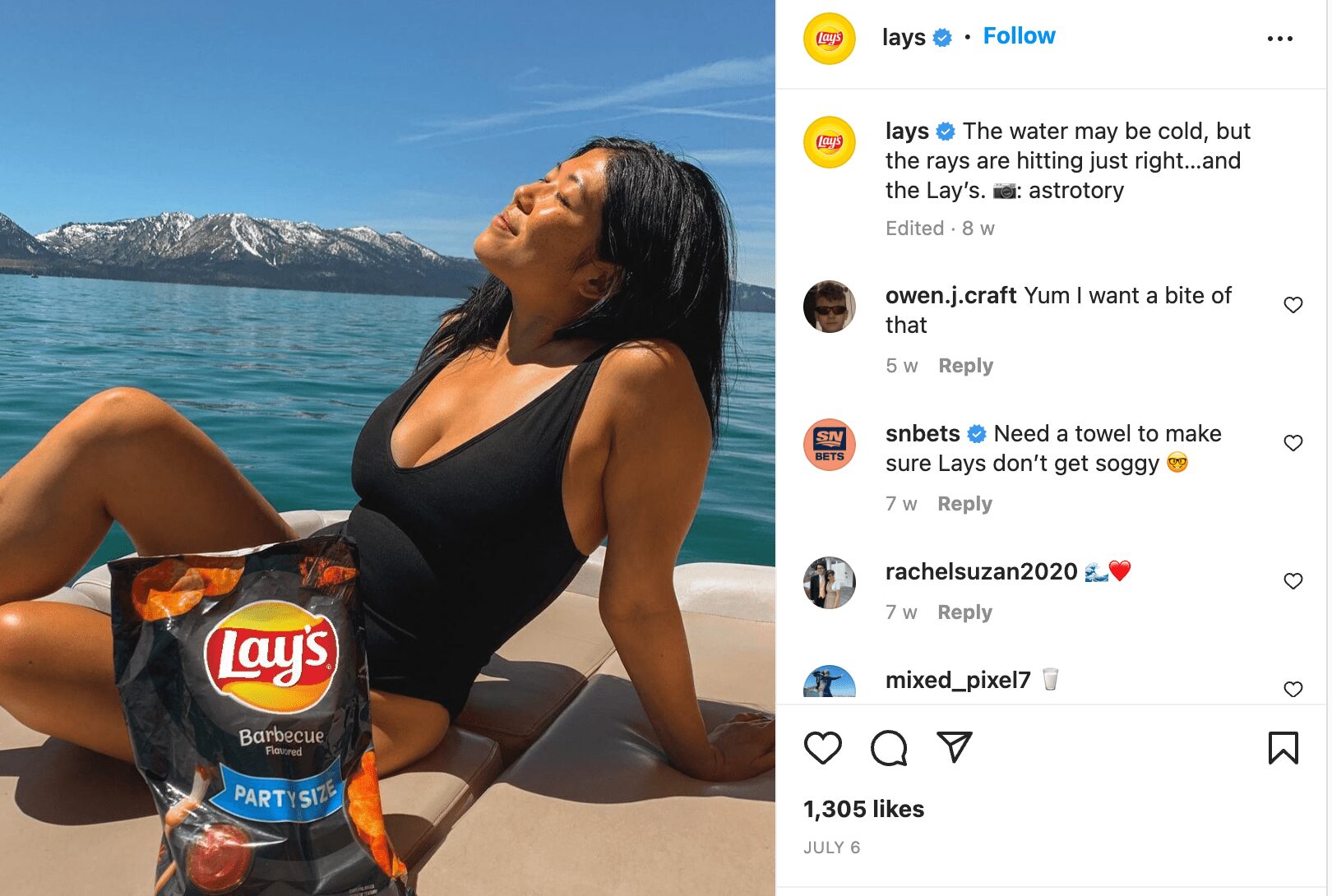 Avoid Cold Outreach in Marketplaces
Finally, you should avoid doing cold outreach through marketplaces or influencer networks.
While marketplaces act as a directory of influencers, the challenge is that you're clueless about whether the influencers therein are genuinely interested in your product or working with you.
Settling for the wrong influencer results in content that lacks authenticity which is the foundation of successfully using UGC to influence campaigns.